Free Thought. Free Markets. Free People.
The Boulder County Republicans
Register/Update/Check Voter Information
Before Ballots drop on Oct 11
Click here
Longmont Republican Women
9/16 at Collision Brewery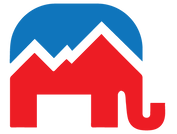 The Boulder County Republicans sought to achieve bipartisan approval of the certification for the 2020 General Election. Republican canvass members approved the certification of the November 2019 and March 2020 elections. We had concerns through several elections and...
read more
The tragic loss of life and damage to our Nation's capitol was heartbreaking and not condoned by the Boulder County Republicans.Our fellow Republicans, conservatives, and Trump supporters who went to Washington DC (and our state capitol) on January sixth had...
read more