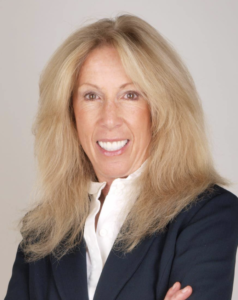 Announcing my run for House District 12
Good Day!
As many of you know I am audacious, and I have really done it this time. Saturday, with the support of my wonderful husband David, I decided to run for HD12. For those that do not have the redistricting maps at the ready, HD12 now includes Lake Valley, Niwot, Superior, Louisville, Lafayette, and Gunbarrel. On March 19, I was nominated by my party to become the HD12 candidate for the 2022 election. I am excited about this opportunity and I am honored to be chosen by the assembly.
Living in Colorado for 50 years I have seen many changes, mostly for the good until recently. I am concerned about the rise in crime, the lack of transparency by the school boards, health department and city councils. It is time for leaders and representatives to get off of zoom and show up to work and be accountable for their decisions. It is time to begin discussions, and debate the issues on their merit. Come with facts, not biases. How can we begin to solve the many issues before us if we do not discuss them and come to a mutually beneficial agreement.
As a proven business leader I can bring a more pragmatic approach to governing that will focus on the real issues effecting our communities, like reducing the  regulations for rebuilding in Louisville. Paying $350/square foot to incorporate all green energy add ons seems like rubbing salt in the wounds of those that lost their homes.  As a clinician I was listening to the health board worry about masking children to the child's detriment for nearly 2 years, but yet they have not prioritized interventions around all the teen suicides and overdoses that are rising at an alarming rate in Boulder, County.  Finally, I find it stunning that as citizens in Boulder County we need to be able to protect ourselves and our property because we cannot count on the police or the DA to apprehend  and prosecute the criminals.  These are real problems facing real people, But all you hear from our representatives and leaders is concern over climate change.  It is time to focus on caring for the citizens of this great county.
 Before I ask you for your money and time, I would like you to know that I am a pro-life candidate. I am a Registered Nurse entrepreneur business woman and Army veteran. I hold a Master of Science and Business Administration. I am not a professional politician so I will need your support to make this happen.
Support looks different for everyone, I would appreciate any support you can give me money, time, talent. As of right now, I need funds to help with things such as logo design, website development, flyer design and printing, eventually yard signs. Additionally,I need someone who can manage campaign social media platforms. If you know of anyone who can help with these things please let me know.
I will let you know when my website is up and running so you can share away with everyone, but for now, donations can be made out to" Anya for HD12" and mailed to me at  PO Box11066 Boulder, CO 80301. The maximum donation until June 28th is $200 per person.
Thank you for all your support and friendship. I look forward to working with you throughout my campaign and into November.
'that the government of the people, by the people, for the people shall not perish from this earth"  President Abraham Lincoln
 Anya Kirvan
Candidate for HD-12
Good Day!